Hit 75 (RS232 /USB)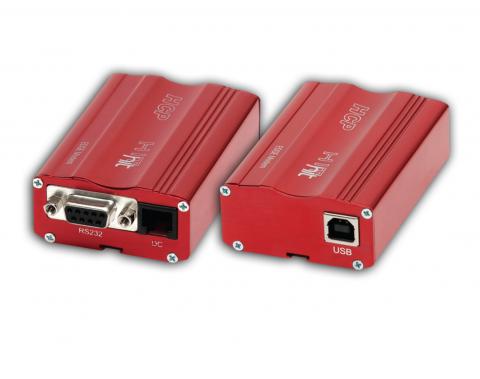 GSM / GPRS / EGPRS Industrial Terminal – Quad Band – Class 12

This is easy-to-use quad band GSM/GPRS/EGPRS modem that enables data, fax and SMS applications.
It supports GPRS/EGPRS class 12 standard.
Standard interfaces as well as an integrated SIM card reader shorten installation time significantly.

The functionality of the modem corresponds to the features of the CINTERION MC75i wireless module, supplemented by SIM card reader and RS232 or USB interface.
GSM/GPRS characteristics:
GSM/GPRS modul Gemalto MC75i
Frequency bands Quad Band GSM 850/900/1800 MHz
GPRS class: GPRS/EDGE class 10
Support for PBCCH;USSD
CSD : Do 14.4Kbit/s
GPRS: Max 86 kbps
EDGE Max 236.8 kbps
Mobile station Class : B

Interfaces:
Communication interface for RS232 ver: RS232 (SUB DB9)
Communication interface for USB ver:USB (USB type B)
Status indication: LED
Antenna: SMA(female)
SIM card holder: yes
Power supply connector for RS232 ver: YES - RJ11
Power supply connector for USB ver: No

General Features:
Power supply for RS232 ver: 8-16V DC
Power supply for USB ver:5V DC over USB connector
dimensions : 78x54x26mm
Weight ͠͠ 170gr
Working temperature : -30°C do +65°C
Automatic switch off : under -30°C and over +75°C
Java programmable: No
Watchdog: YES
Supported SIM : 3V; 1.8V