Ecological campain on World environment day
07.06.2018.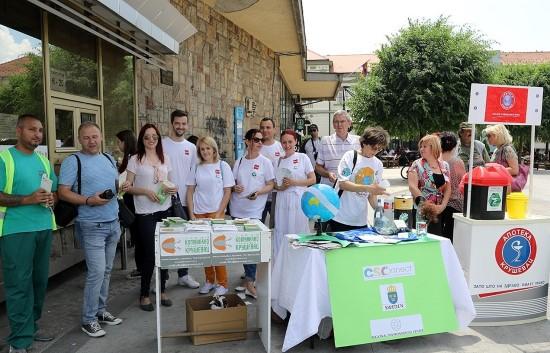 On the occasion of the International Environment Day, on June 5th, the Ecological Movement "White Birch" in cooperation with schools, Pharmacy Institution and the Utility Company organized the campaign "Be Eco-responsible – separate the waste". In order to support activities that enhance the community, which we belong to, HCP joined the campaign by donating bins for disposal of hazardous waste (batteries and drugs) and sharing information material to citizens yesterday in the main square in Krusevac.
Generally, HCP company for 20 years continuously takes care of electronic waste disposal and environmental protection and will surely continue to pay attention to this important issue.